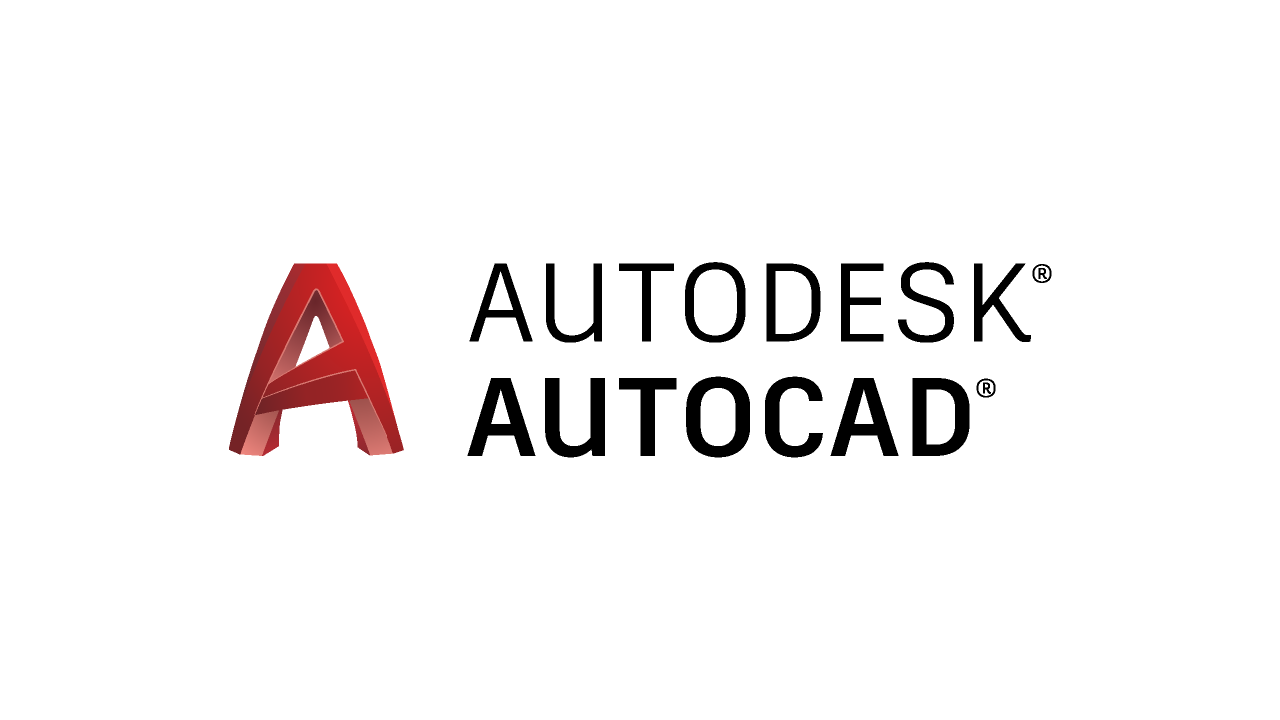 Quick Information
AutoCAD can be defined as the use of computer systems to assist in the creation, modification, optimization of a design. In this, we can create both 2D and 3D drawings used in construction and manufacturing. It was developed by John Walker in 1982 with the help of AUTODESK and maintained it successfully. It is most commonly used for creating and modifying 2D & 3D designs for professional drafting with detail measurement information about the conceptual design and layout of the product, also available in 14 different languages with respect to location. Users can customize the CAD software with available add-on apps as per project requirements. User specialized tool setting can be done to view and design product in wireframe and surface modeling. Widely preferred in the industries of mechanical, telecom, civil, architectural engineering. It stands on demand to students and industries because of its requirements.
What is AutoCAD?
AutoCAD is a commercial computer-aided design (CAD) and drafting software application.It is the basic but very powerful tool used for the drafting and 2D drawing presentation. It is most commonly used software across Civil, Mechanical, Electrical & Automobile Engineering branches. AutoCAD is used in industry, by architects, project managers, engineers, graphic designers, city planners and other professionals. It is widely used to generate and provide structural drawings, Layouts, Schedules to clients.
What is AutoCAD LT?
AutoCAD LT is a CAD-type software oriented to drawing and modeling in 2D. It allows the creation and modification of geometric models with an almost infinite capacity to develop all types of structures and objects. Currently, AutoCAD has a multitude of specialized auxiliary tools which cover everey kind of industrial fields related to 2D design and 3D modeling
Requirements
Basic knowledge of Windows operating system
Good internet connectivity
Hours
5HR - 10HR of Practical.
12HR - 15HR of Theory.
Pros
Draw to Scale
Easy to edit & share
Compatibility
Companionable with CAM
Virtualization
Saves time
Cons
There are limited file formats
Limit the number of possible colors
Cannot freely edit lines and locations
The program is too exact
It does not have parametric
What you'll learn
✔
Make and Edit on your own work and handle complex design projects.
✔
Should be able to smart work with keyboard and mouse.
✔
Should be able to make 2-Dimensional complex models.
✔
Learn the basic skills of AutoCAD:shapes, text, modification, layers and more.
✔
Have an understanding of coordinates and how they works in CAD software.
✔
Import and Export PDF files and also convert them to AutoCAD.
What does the course fee include
Industry oriented Training
Online/ Offline curriculums' design for Professionals and Students
Live training
Practice files
Cheat sheets
Certification
Autodesk software uses
Skills You'll Gain
Autocad
Architecture
Design
Autodesk
Computer-Aided Design (CAD)
Engineering
Course Syllabus
24 Topics • 10h 30m total length
Introduction to AutoCAD
Fundamentals of Drawings
User interface of AutoCAD
Drawing Tools
Drafting Settings
Modify Tools
Dimensions style and tools
Texts and its properties
Multileader
Tables and its properties
Annotation
Hatch and Hatch edit & gradients
Layer Properties Manager
Working with Layers
Design Centre and Tool Pallets
Create and Edit Blocks
Layouts, Page set-up, and Printing
Viewport configuration
Template Creation
Linking and Extractions
Using External References
Creating Plans, Front and Section Elevations
Creating Structure plans, Elements, Layout, Detailing, Schedule
Import and Export
Course Certification
Creative Wizards E-learning and Design Solutions Certification is accredited by all companies, and we are ISO 9001:2015 certified. We provide this certificate after the completion of the course and payment of fees.

This certification will help you boost your profile and resume.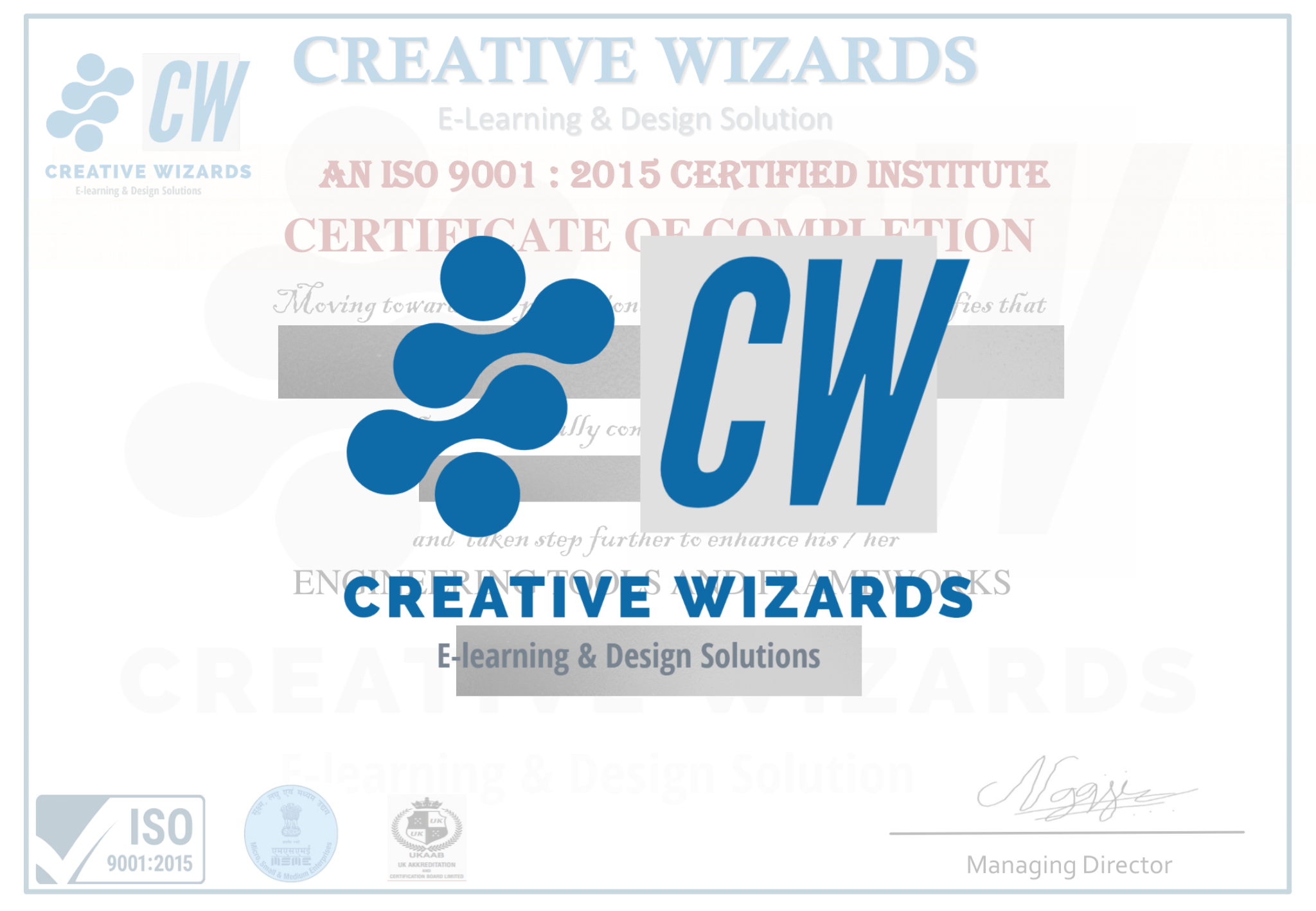 The image provide as an example.
---